My Gentle Dentist Arana Hills Will Keep Your Teeth Healthy with a Routine Checkup & Clean for Your Teeth Every 6 Months
Critical Importance of Routine Checkup & Clean
Routine check-up and clean Dental appointments are critical because they are:
Essential to Ensuring Healthy Teeth and Gums.

But routine checkup and cleans goes beyond that because…
Dentists can help identify problems that could be affecting your oral health, such as gum disease, gum recession, tooth wear, oral cancer and many more.
Did You Know??
Over 900 Australians are diagnosed with oral cancer every year.
Therefore, you should not miss out on your scheduled dental appointments.
"Prevention is Better than Cure When it Comes to a Routine Checkup & Clean"
Prevention is better than cure, and that is exactly why a regular six-monthly routine Dental check-up and clean is:
No different to your regular car service!
Regular Dental checkups are proven to improve your:
Taking care of your smile by paying for a routine check-up and cleaning is one of the best investments you can ever make.
Because the cost of a Dental visit is nothing compared with the value of having healthy teeth.
Note: You should have a regular Dental visit at least every 6 months or as recommended by your Dental professional.
Because who knows…
Your next routine checkup and clean from My Gentle Dentist might actually help you save money!
The Cost of Missing Your Dental Routine Checkup & Clean
Scheduling a Routine Checkup & Clean may seem expensive but remember…
Missing this preventative care could cost you even more.
A lack of proper care can lead to bad breath, oral pain, tooth loss and embarrassment over your smile.
You might need more expensive treatment to repair damage if you neglect your oral health.
A Routine Checkup & Clean is your opportunity to identify and treat problems before they have the chance to get any bigger.
Taking care of your teeth along with routine Dental visits lay the foundations to preserving the longevity of your teeth.
The Value of a Regular Routine Checkup & Clean is Enormous
The 5 Step Routine Checkup & Clean Process
Before anything is done inside your mouth your Dentist will need to know about your medical history if:
It is important that your Dentist knows about any:
You may have in order to avoid incident and to make sure you get the best care you need.
Fear of the Dentist is common and therefore do not be afraid to tell your Dentist absolutely anything – no matter how minor it may seem.
First Step is Always Your Medical History
Before thoroughly cleaning your teeth, our dentist will start looking for the problematic areas.
At the Dental check up your Dental professional will check for cavities and examine your oral hygiene.
This is to look for any signs of trouble:
X-rays might be taken to detect cavities between your teeth.
Examining The Teeth is the second Step in the Process
Once your Oral Examination is finished… My Gentle Dentist will then give your teeth a thorough cleaning.
A professional scale and clean removes plaque and tartar that you simply can't remove when brushing and flossing at home.
Scaling Removes Plaque and Tartar.
After your teeth are scaled, they may be polished.
The polishing will make your teeth smoother and make you feel much nicer and fresh.
In most cases, a gritty paste is used for this, which helps to remove any surface stains on your teeth.
Note: My Gentle Dentist recommends and performs topical application of Fluoride on all teeth as a standard procedure unless a patient has a personal preference not to do so.
The benefits of topical fluoride application far outweigh not doing the same.
Teeth Cleaning is the third Step in the Process
After the Dental exam is complete, Your Dentist will let you know exactly what is going on in your mouth and will advise you about the next steps.
Sometimes this involves scheduling another dental appointment for a procedure. While other times your dentist will advise about what you can do at home to better your oral health.
It is extremely important that you listen to this advice and put it into action as best you can to ensure that your next check-up is the best it can be.
Always Listen Carefully to Results & Advice
The final step of the routine checkup and clean is scheduling your next one for a date six months in the future.
Scheduling your next appointment right away is the easiest and most effective way to ensure that you don't forget to have your Dental checkup regularly.
Even if you are diligent in your personal Dental care, there is no better protection against oral issues than having your mouth professionally cleaned and monitored.
Schedule Your Next Appointment with My Gentle Dentist's Friendly Staff
Routine Checkup & Clean FAQ
What is the Cost of a Routine Checkup & Clean?
Anywhere from $100 – $180.
Note: Everyone has unique, different dental needs, so you cannot expect your treatment cost to be the same as someone else's.
These prices are not final as you may only pay a portion if you have Dental insurance cover.
What Does a Routine Checkup and Clean Include?
A routine checkup and clean from My Gentle Dentist will generally include:
Our 2 Most Common Routine Checkup & Clean Questions
Post Routine Checkup & Clean (Aftercare)
Once your teeth have been examined, cleaned and your oral health is safe from any signs of cancer signs or developing bacteria, an aftercare plan will be recommended.
The aftercare plan typically consists of how you should look after your teeth before your next check-up appointment.
Expect to hear these tips from your My Gentle Dentist:
Good oral care habits are essential to the lifelong health of your teeth and gums.
My Gentle Dentist Will Recommend an Aftercare Plan Straight After Your Routine Checkup & Clean
My Gentle Dentist is Your Routine Checkup & Clean Experts
My Gentle Dentist believes everyone should have access to high quality and affordable Dental.
Not What You are Looking For?
You may be interested in our other leading, accredited and trusted Dental Treatments.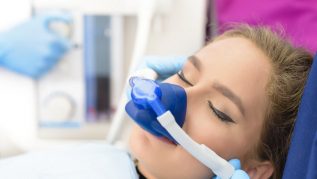 Braces / Orthodontic Treatment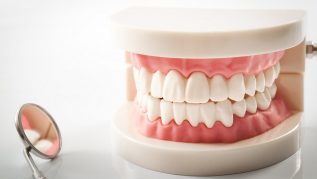 Complete / Partial Dentures
Trusted by Countless Patients to Achieve
Clinical Excellence.
Experience the My Gentle Dentist Difference
Expect excellence with quick, gentle and pleasant Dental Experience
All our Dental Treatment options are completely personalised for you. Feel absolutely confident knowing you have chosen the right Dental Practice